---
Star Wars Battlefront II: 2019-2017
Whether it was through harvest feasts or kids paintings on the fridge, this project
allowed me to put my own touch on Star Wars in ways that the main game never did.
Presented from Felucia in 2019 to Crait in 2017.
Article:
"DICE: Behind the Art of Battlefield and Battlefront"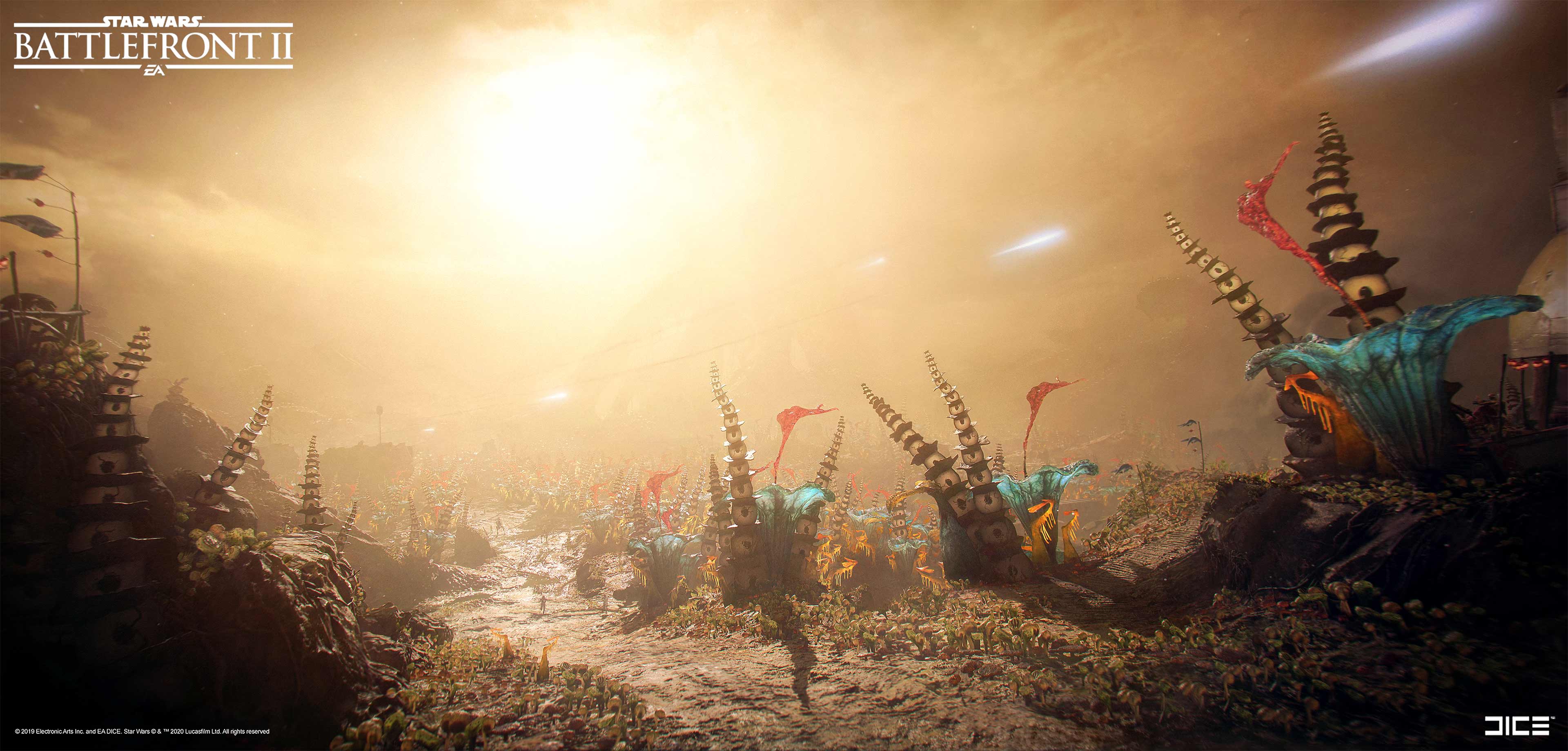 Was responsible for the village on Felucia.
Did a mix of 3D and level art.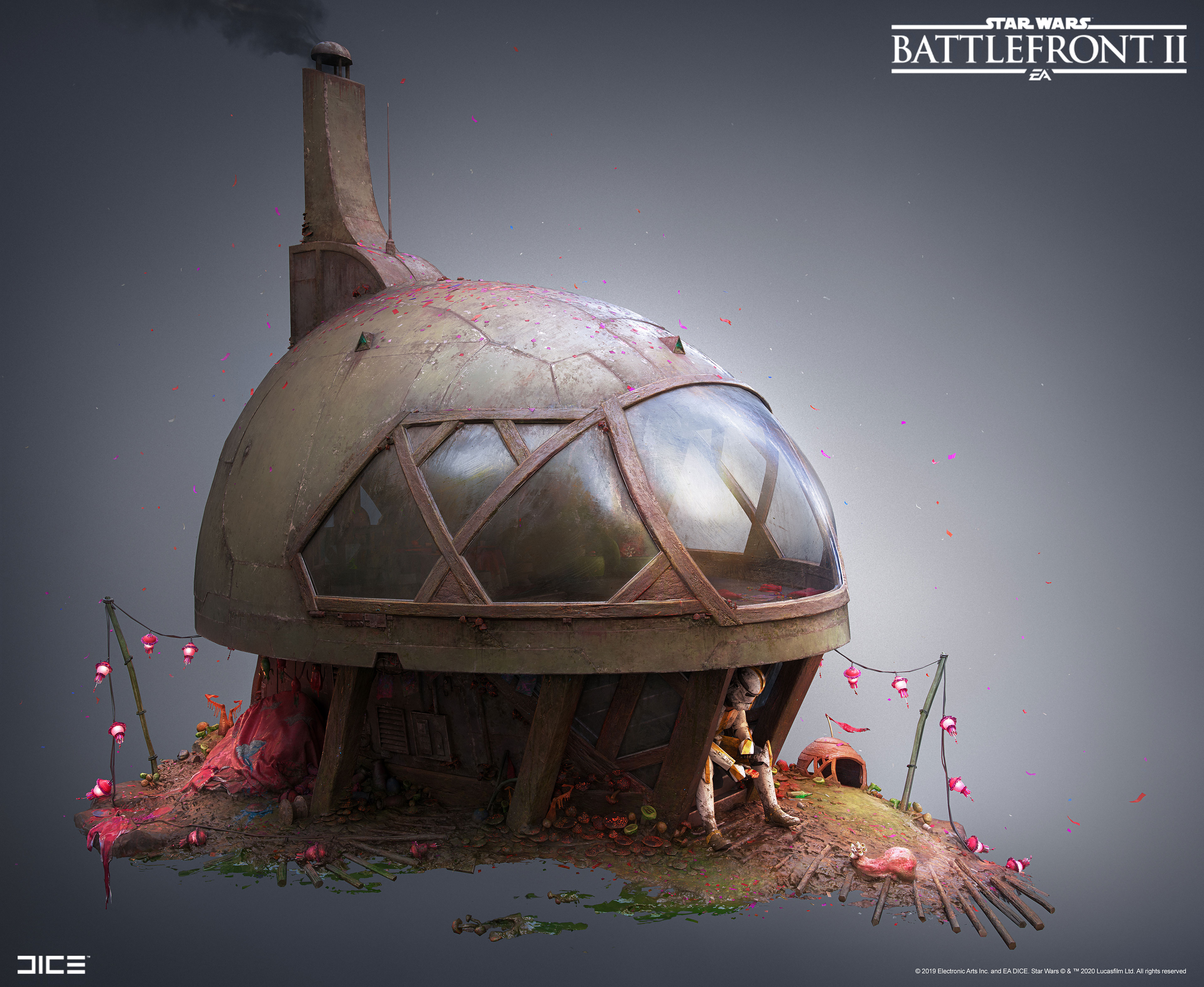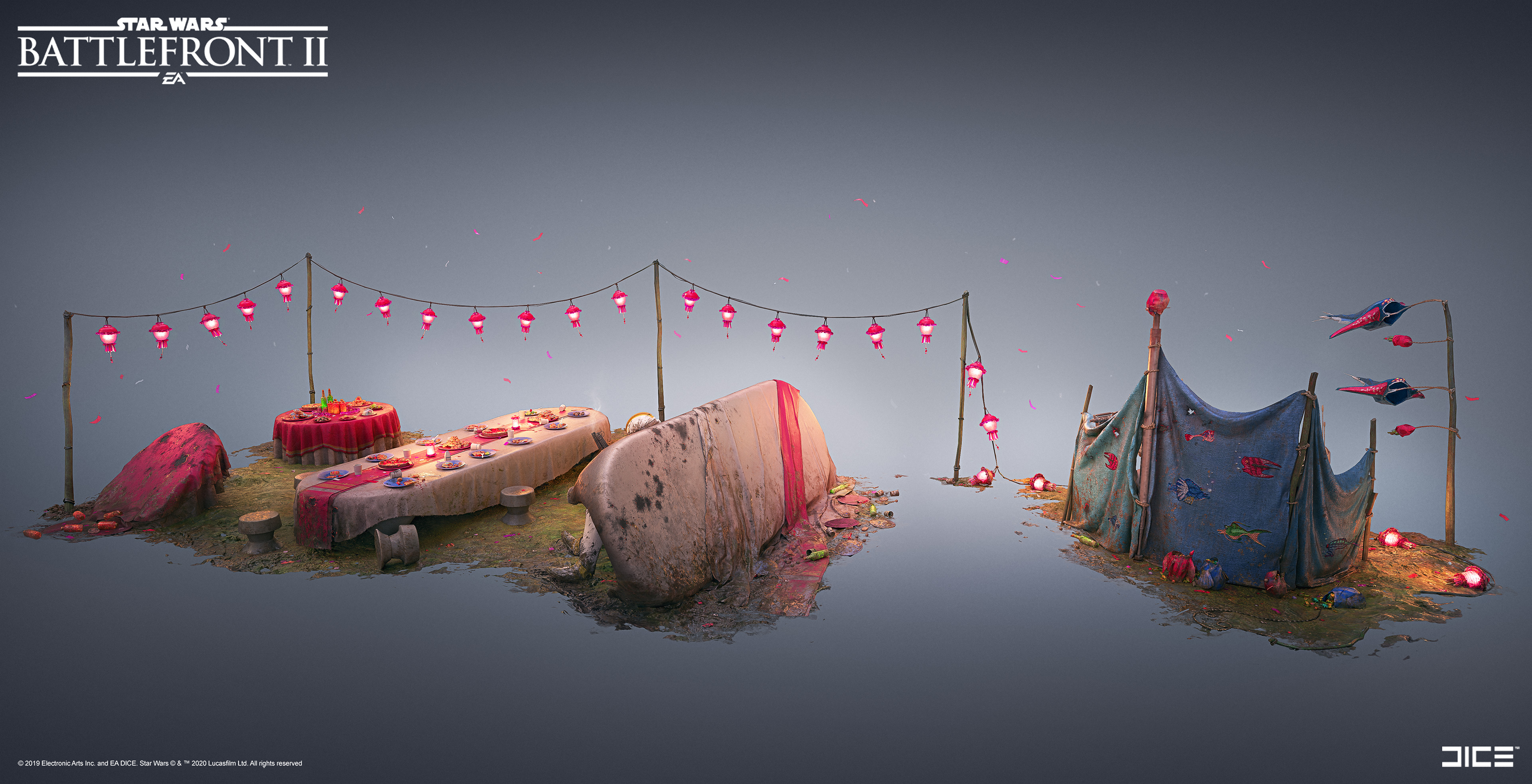 The annual Harvest Feast had just begun when Separatist forces invaded the little village...
Came up with the concept and created all assets above (except characters/vegetation).

Made all buildings enterable with their own unique flavour.
Visit a youngling painting party or their grandmother's pet snail.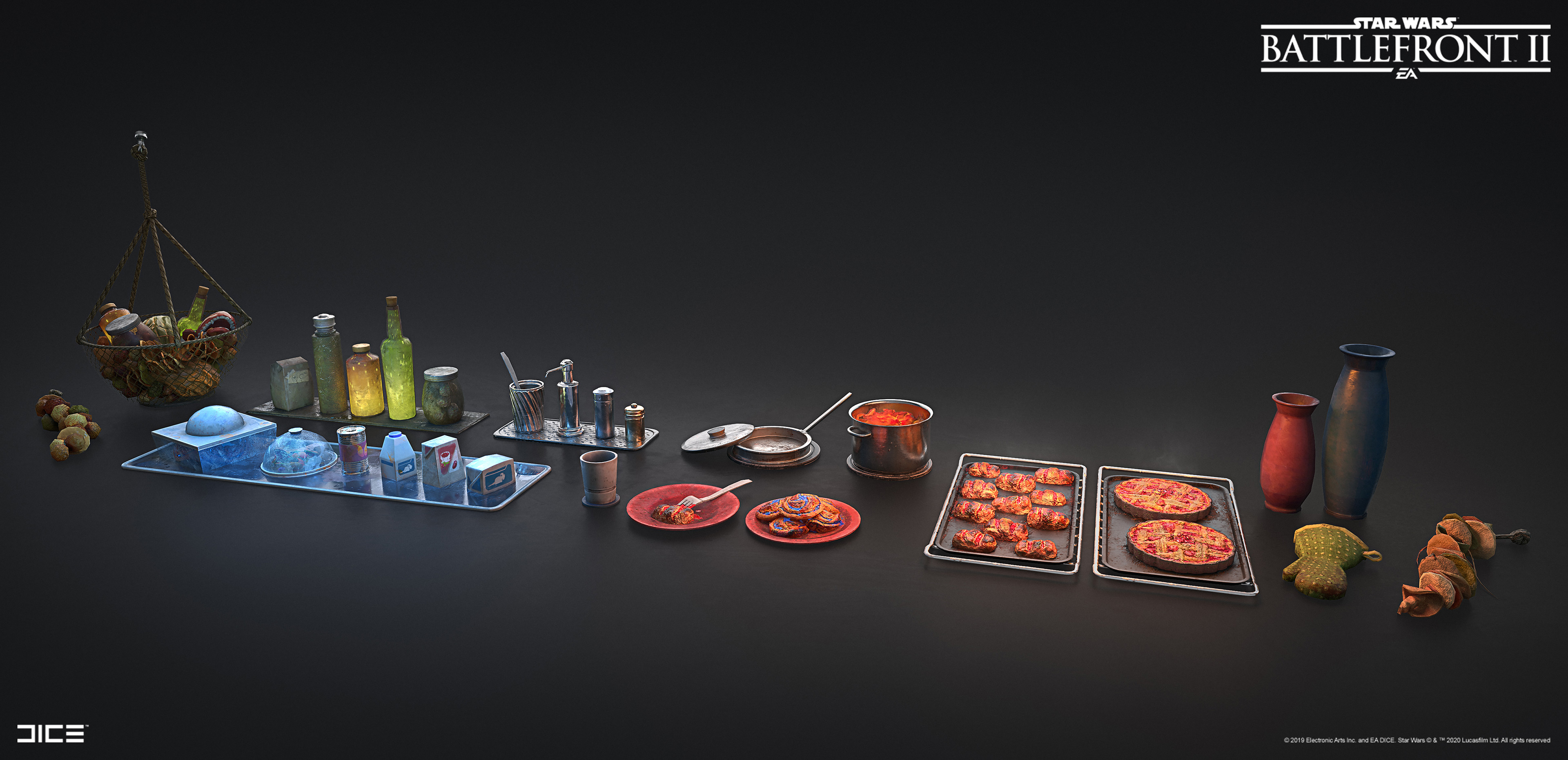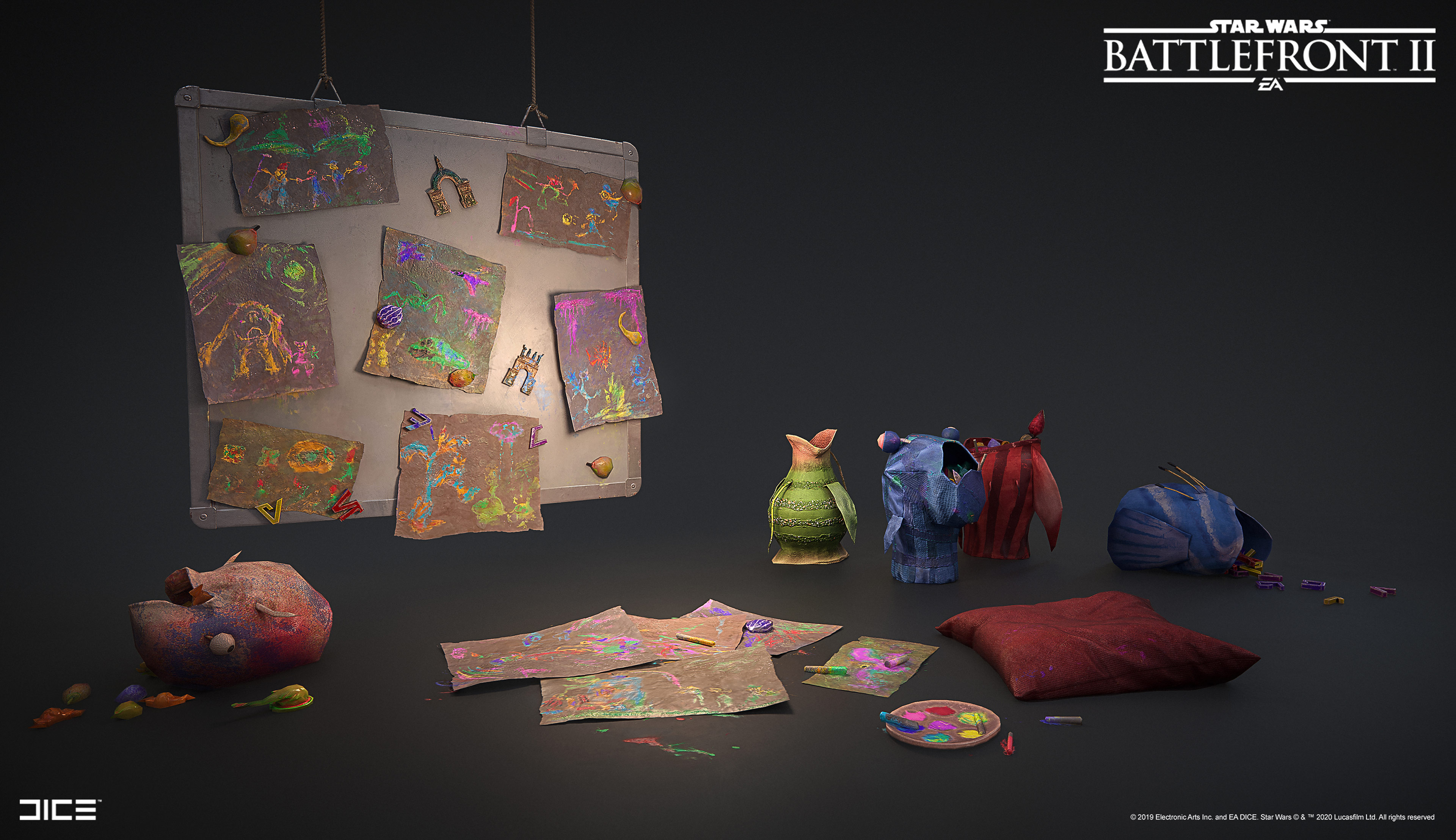 Got to come up with a lot of original props for the interiors. Fun times!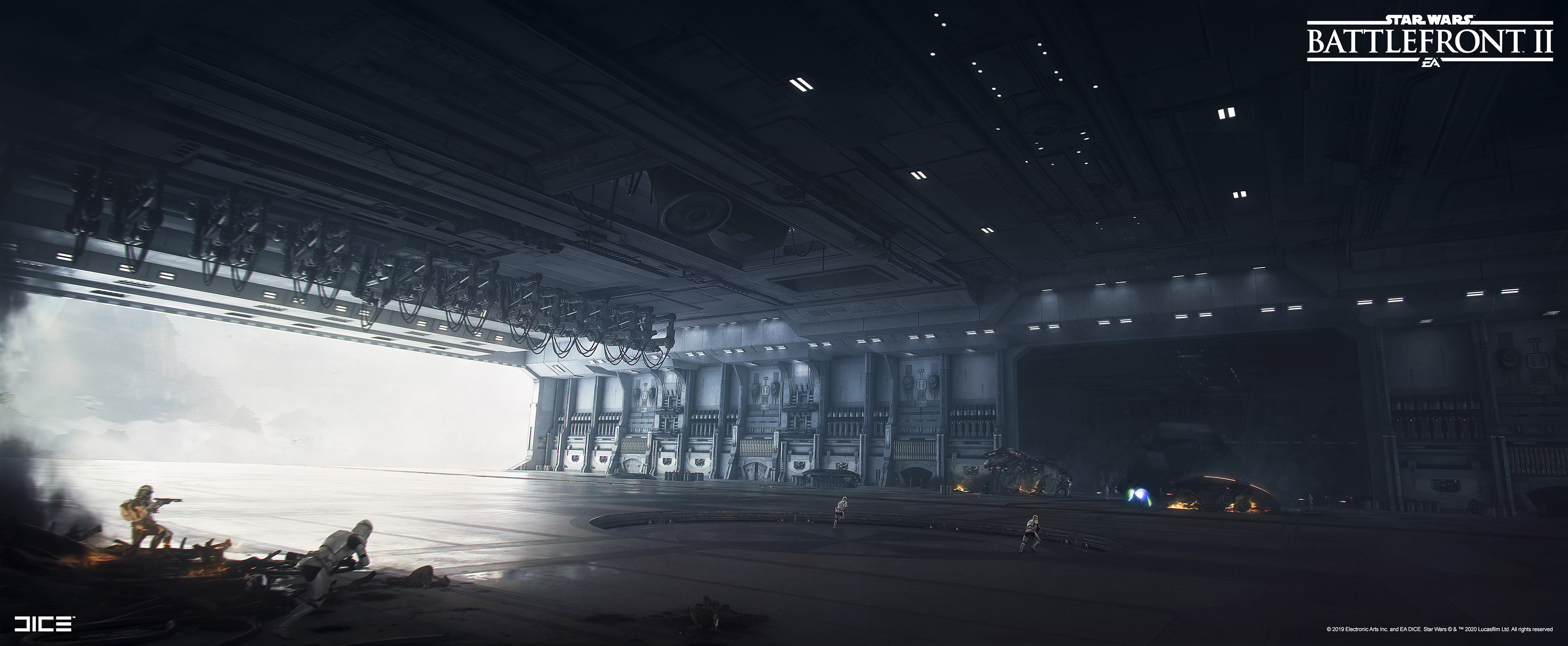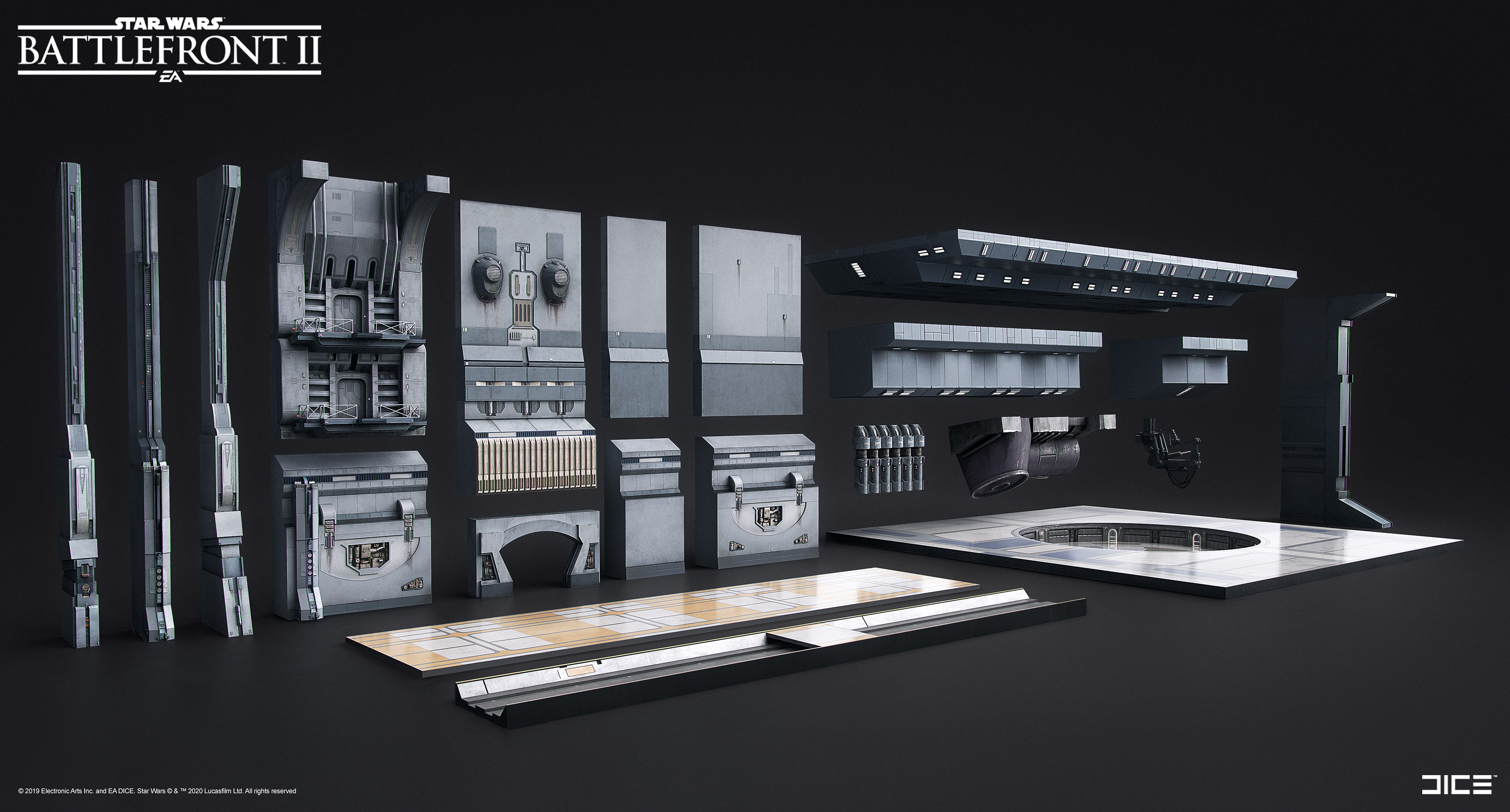 Took the Dreadnought Hangar all the way from whitebox to final polish.
Ceiling was kitbashed with pre-existing pieces.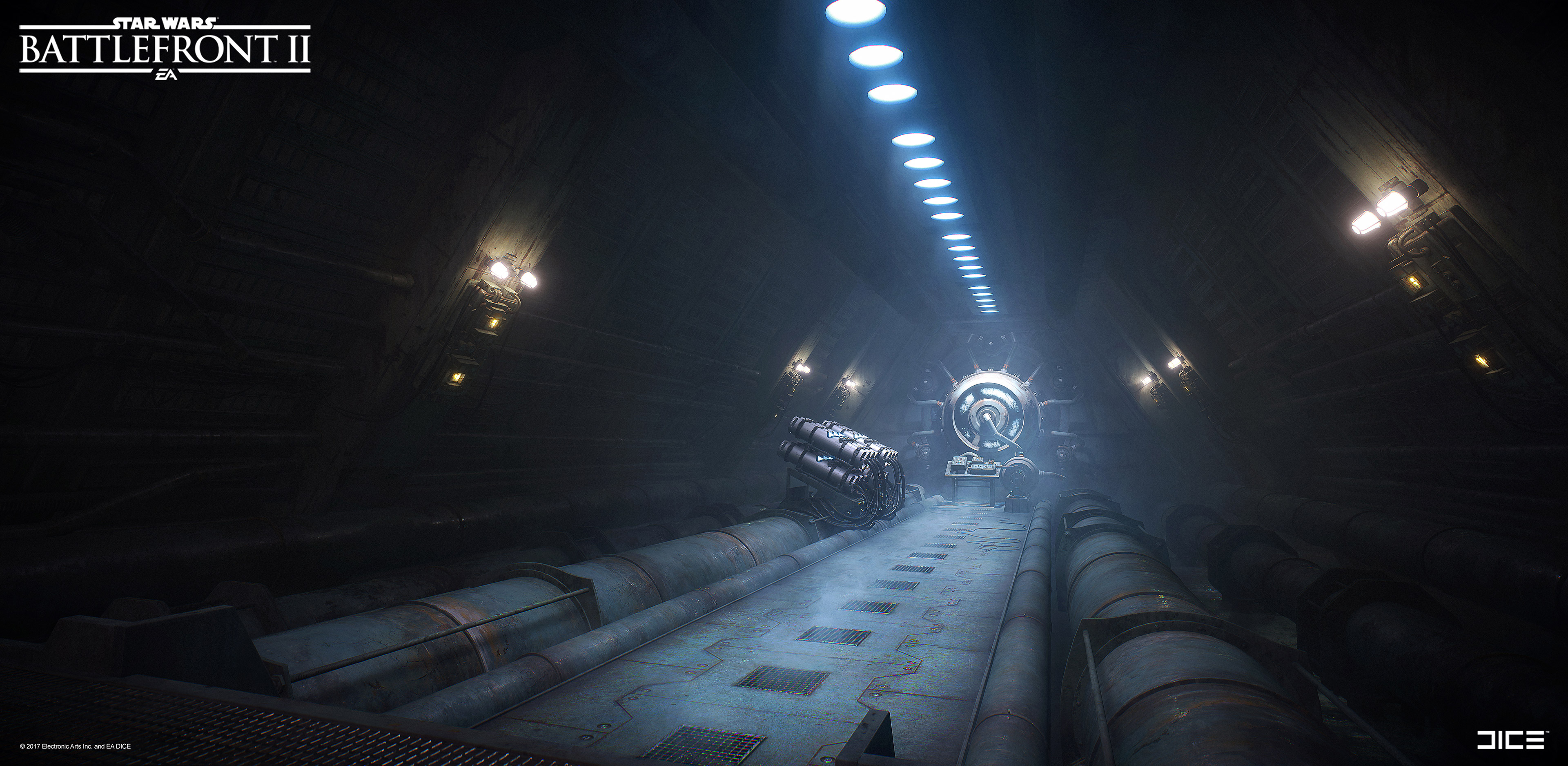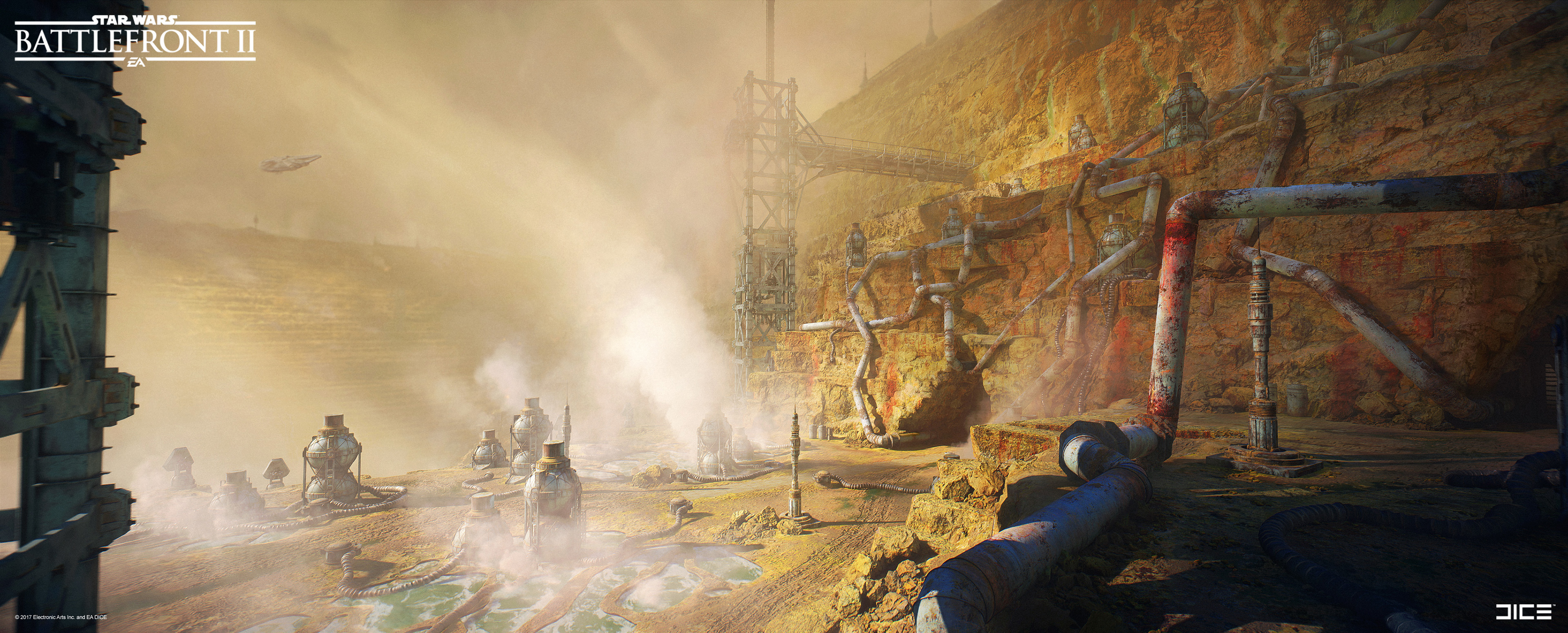 Created the Thermal Vault chamber and pipeline system on Kessel.
Also made our remade Main Menu environment early 2018.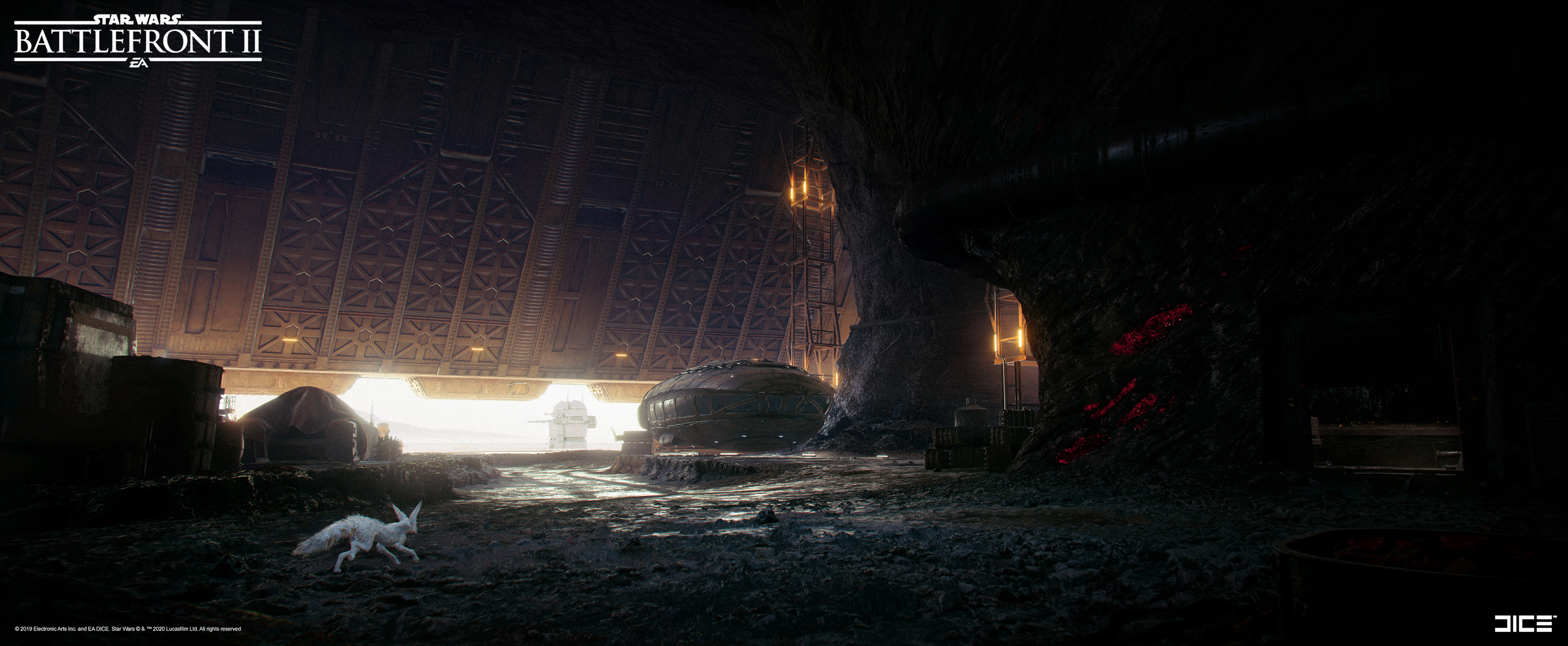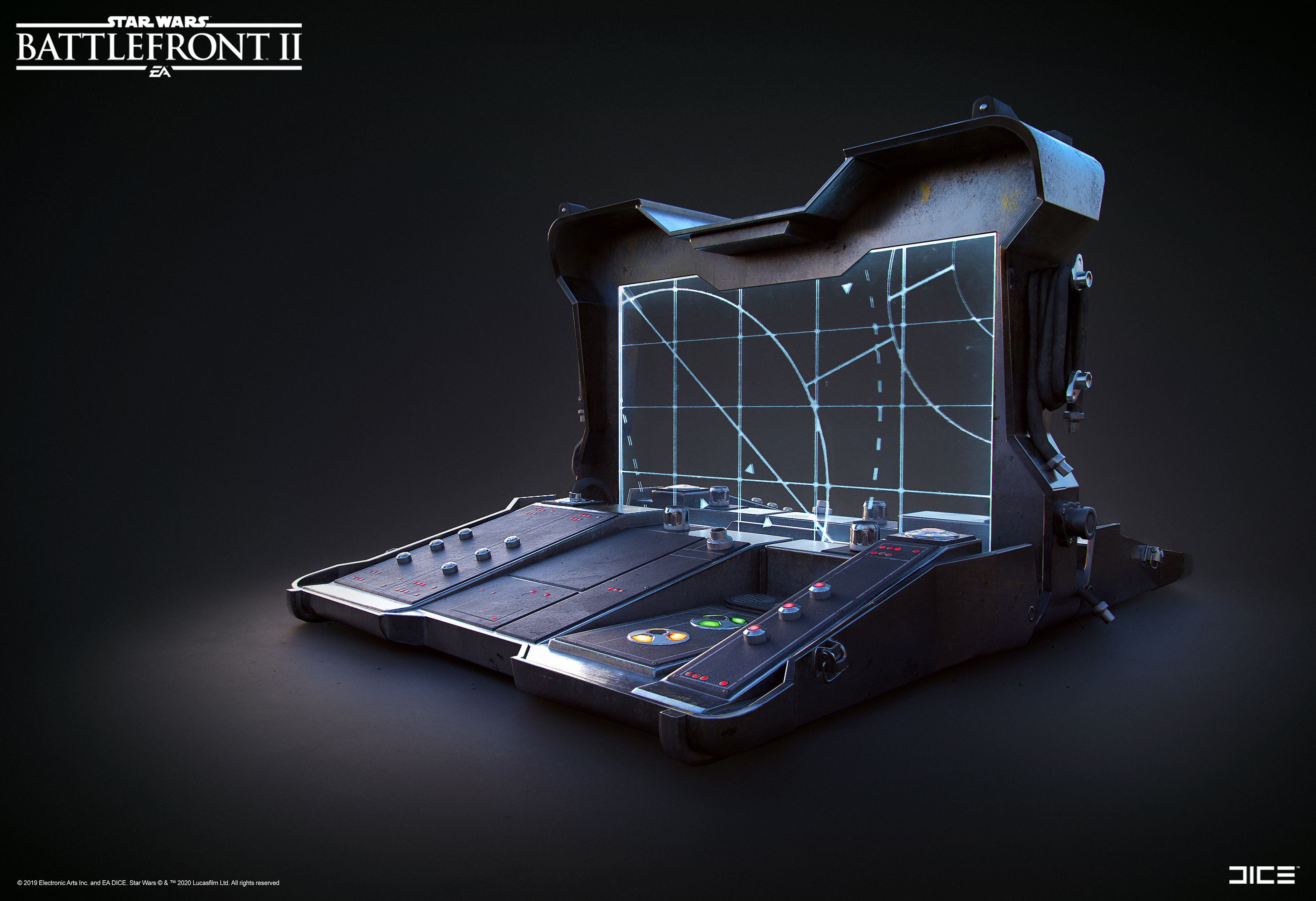 Did general polish work on Crait. Created the control room and a quick last minute computer.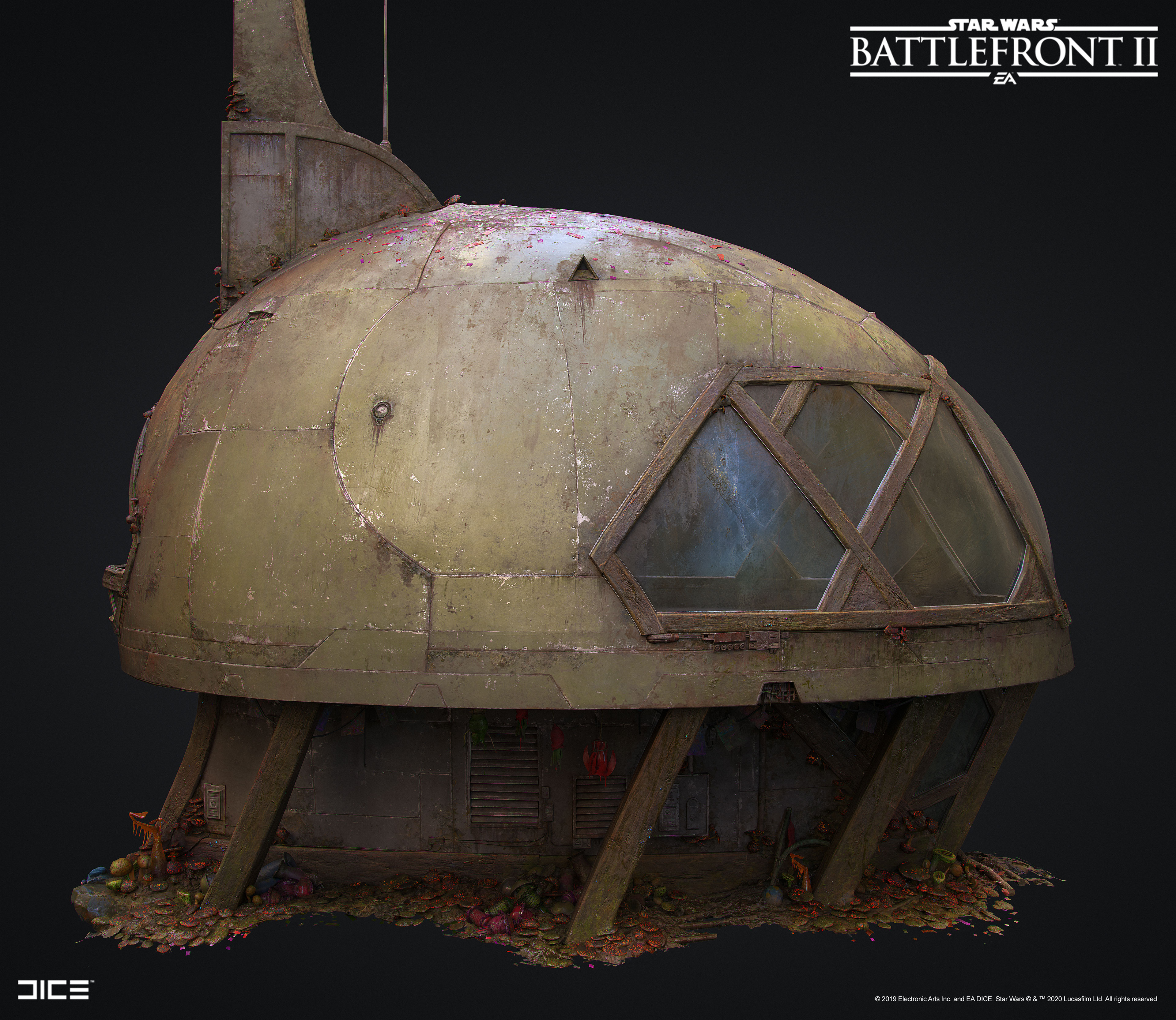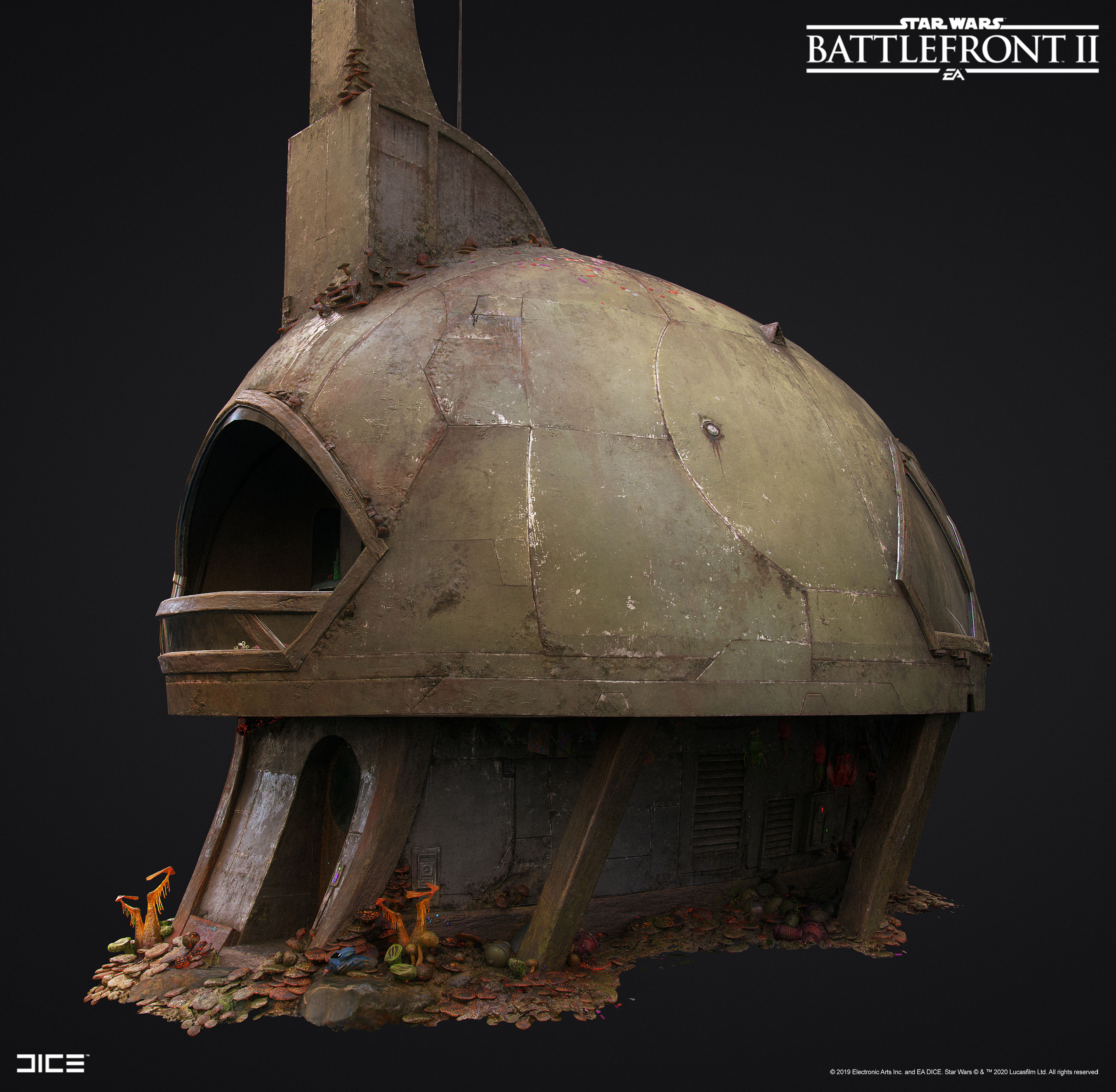 A couple of extra house shots.
Was a fun challenge to do a realistic take on the cartoon design!
Felucia: Level Art: Petter Sköld Level Art: John Troive Level Art: Michael Andersson 3D Art: Joel Zakrisson 3D Art: Daniel Rocque Bengtsson 3D Art: Maxemilian Roberts Lighting: Tilmann Milde Dreadnought: 3D Art: Daniel Rocque Bengtssons 3D Art: Maxemillian Roberts 3D Art: Joel Zakrisson 3D Art: Rebecca Frödén Level Art: Michael Andersson Lighting: Tilmann Milde
Kessel: Level Art: Michael Andersson Level Art: John Troive 3D Art: Helena Olkevich 3D Art: Joel Zakrisson Lighting: Tilmann Milde Main Menu 3D Art: Joel Zakrisson Lighting: Tilmann Milde
Crait: Level Art: Johan Jeansson Level Art: Billy Hallden Level Art: Michael Andersson Level Art: Anton Ek Level Art: Pontus Ryman 3D Art: Joel Zakrisson 3D Art: Helena Olkiewicz 3D Art: Mikael Andersson 3D Art: Daniel Rocque Bengtsson Lighting: Oscar Carlén, Tillman Milde