---
Star Wars Battlefront II: 2020
Was responsible for all 3D art on the First Order Star Destroyer.
Built the Mess Hall and led a team of external/internal 3D artists.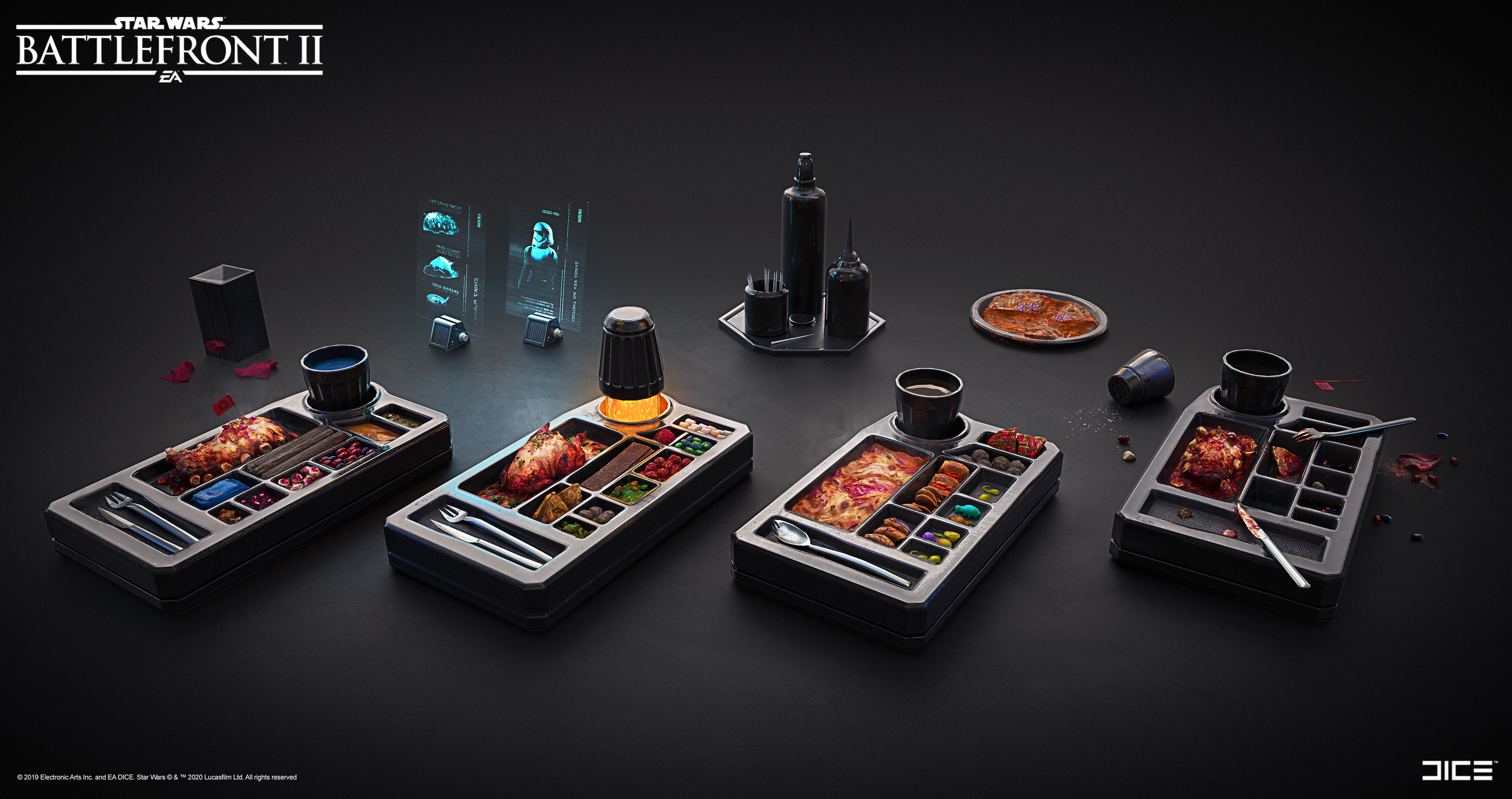 Some lunch alternatives for our hard working stormtroopers, prepared by me.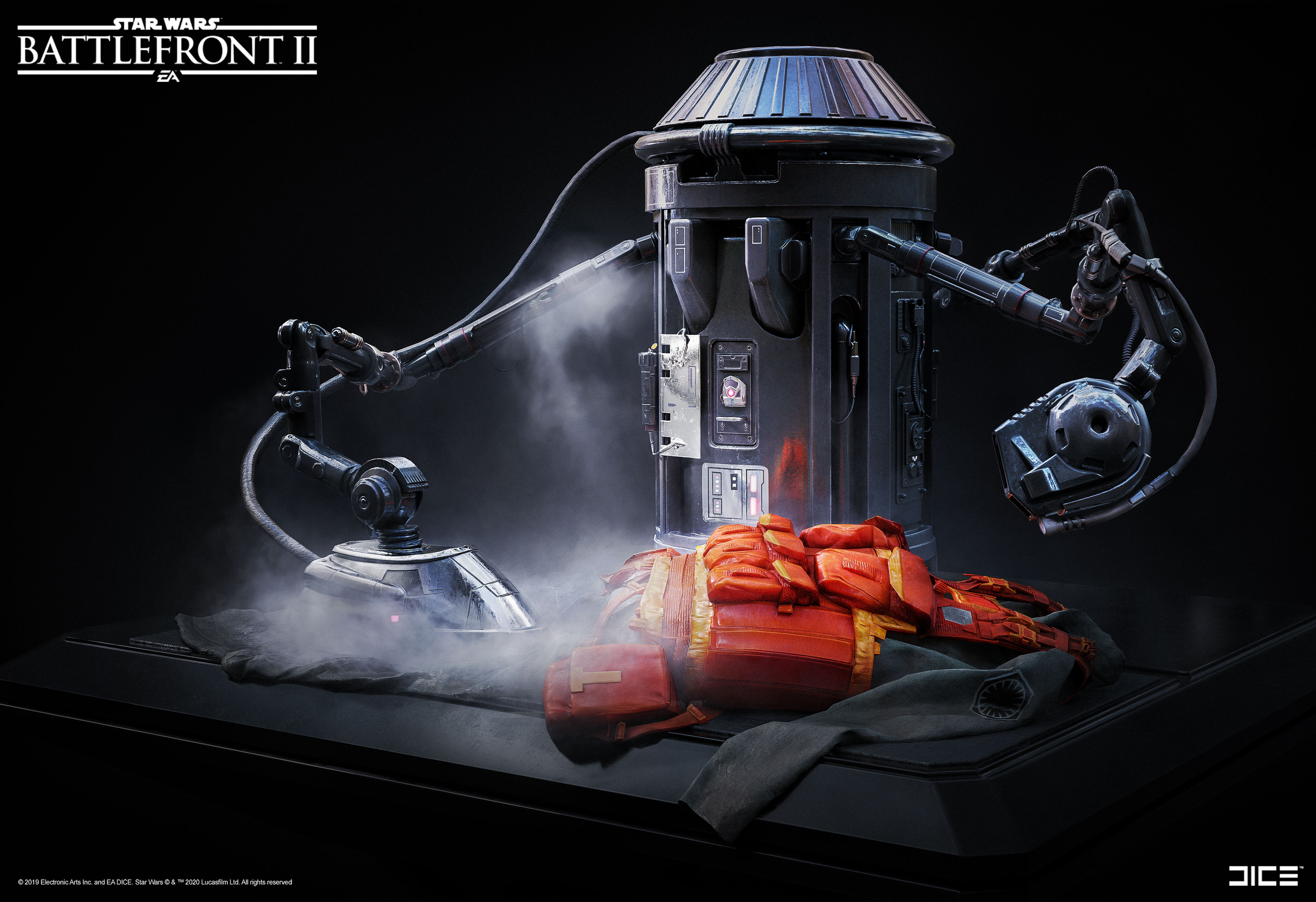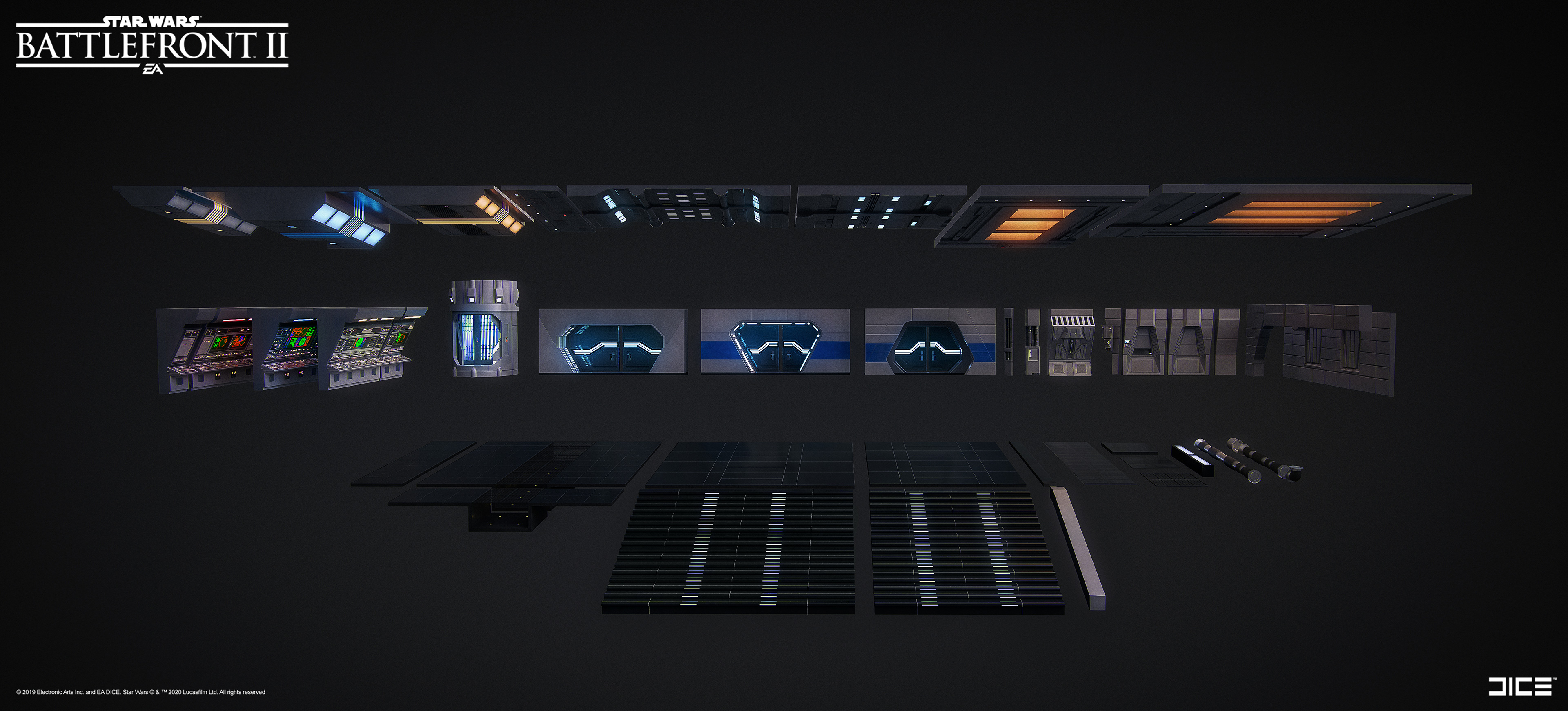 Modules were planned and set up by me. Finalized them together with my 3D team.
Also made the unlockable Treasure Room for the final patch.
Had lingered in my mind since we finished Maz's Castle in 2017.
Credit to
Gonzalo Sallés
for the team painting!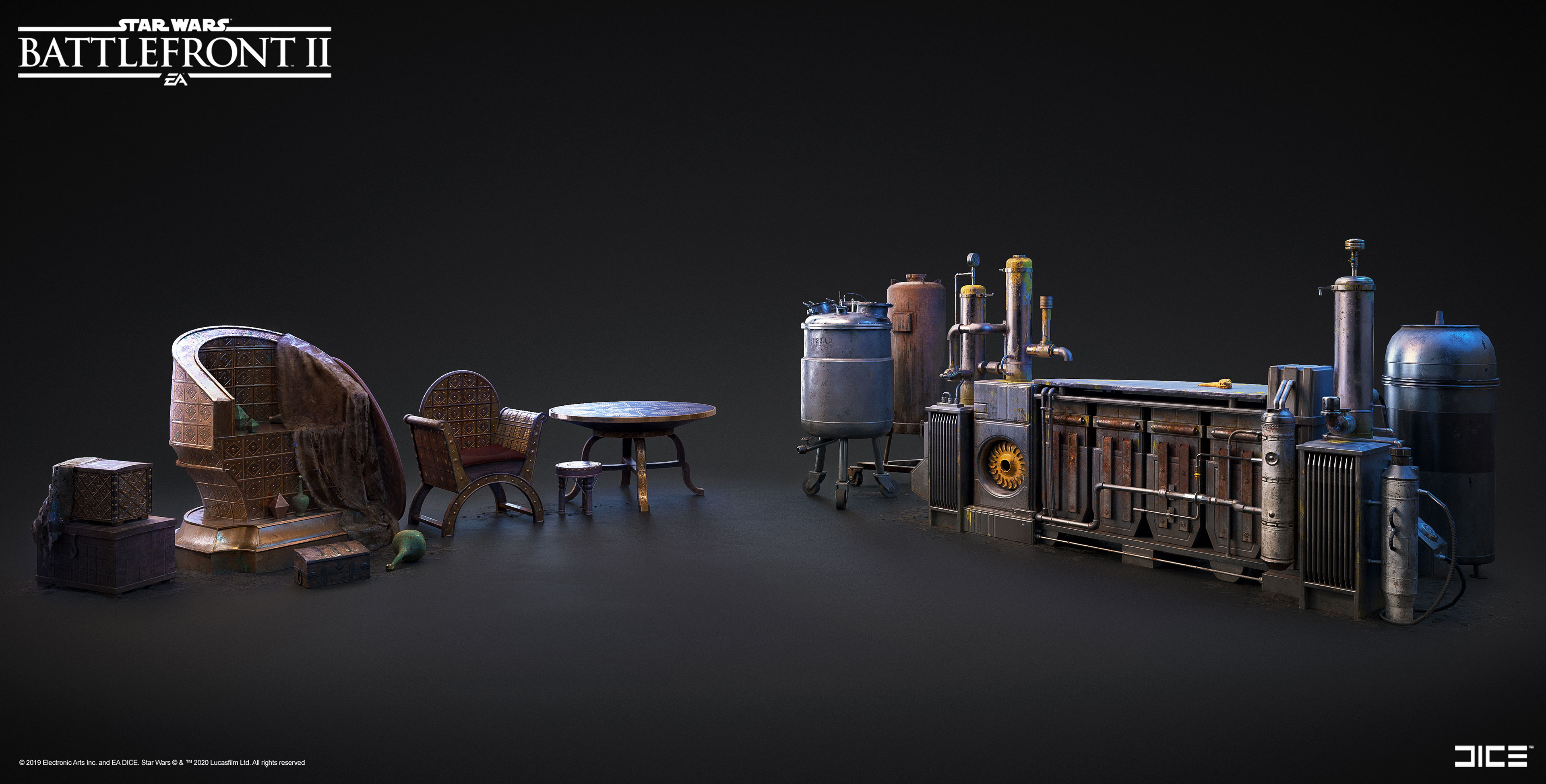 Props I created for the castle and treasure room.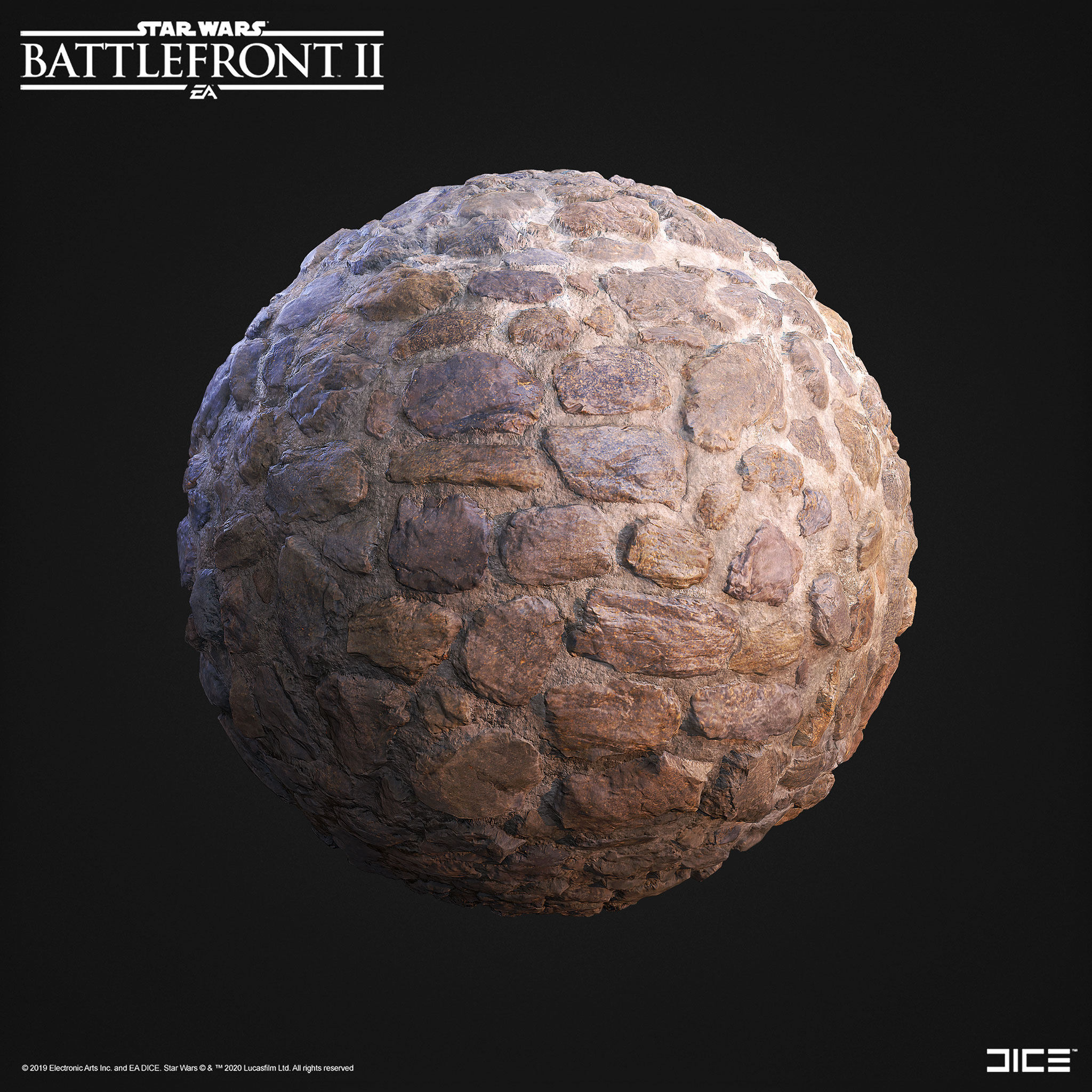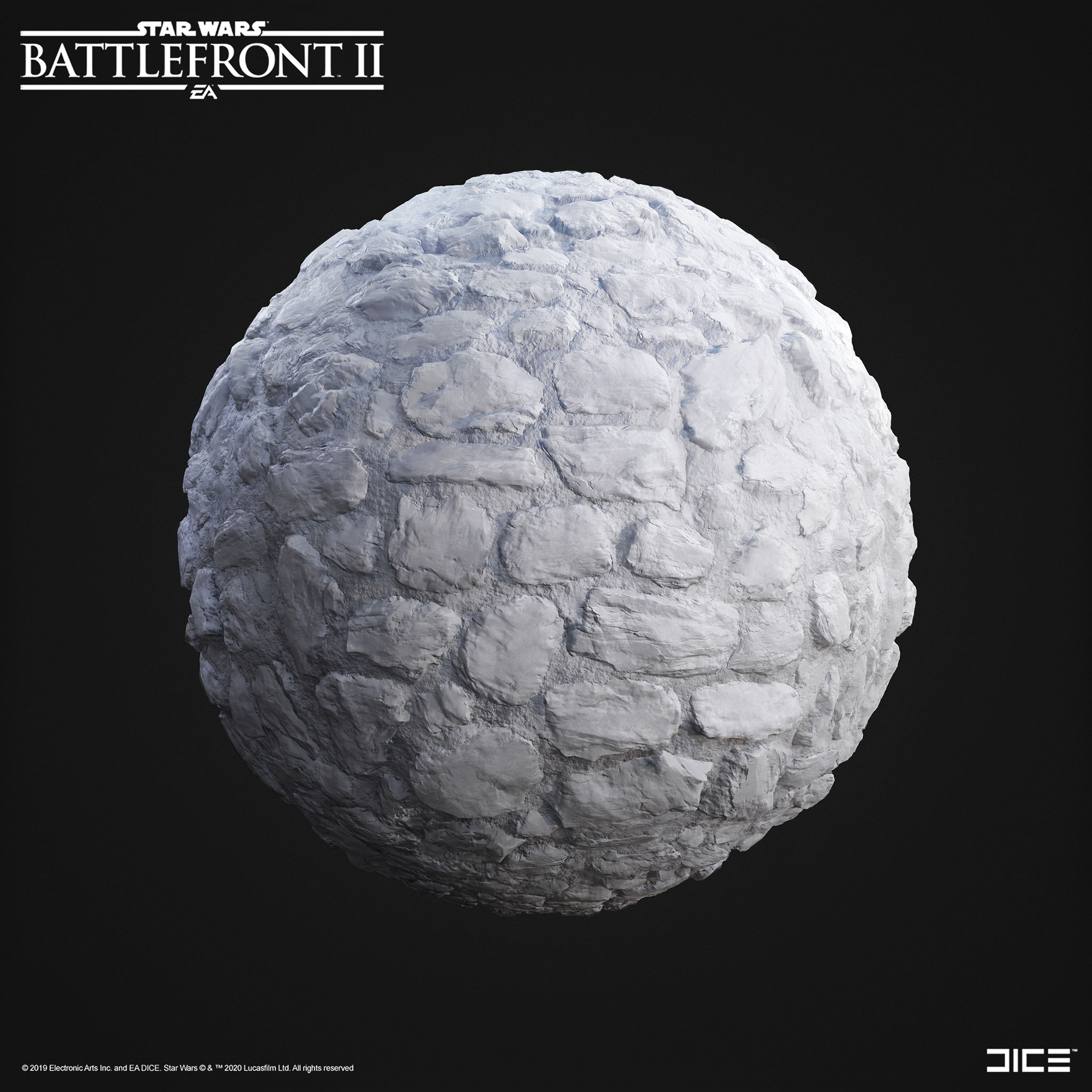 Castle bricks sculpted in Zbrush and textured in Substance Painter with scan data.
Star Destroyer: Level Art: Wille Wintertidh Level Design: Julien Petotte 3D Art: Joel Zakrisson 3D Art: Jonas Holmedal 3D Art: André Boström Lighting: Tilmann Milde Treasure Room: Painting: Gonzalo Sallés 3D Art: Joel Zakrisson 3D Art: Daniel Rocque Bengtsson Easter Egg Design: Edvin Eriksson Lighting: Tilmann Milde